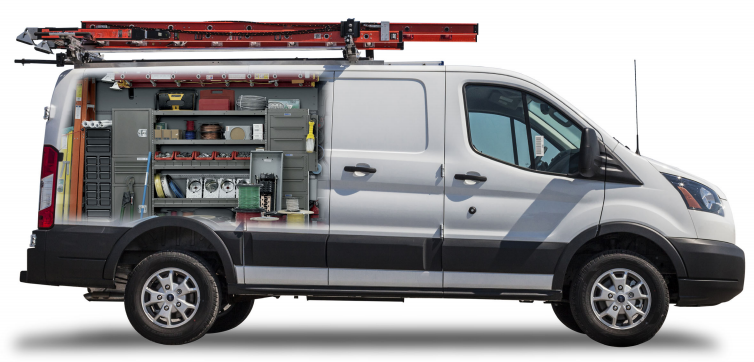 Convert Your Truck or Van
Ladders Unlimited provides high-quality truck and van conversion equipment including racks, ladders, shelving and much more in Northeast Ohio. You can convert your work vehicle into something that will carry and store your equipment easily. Allow us the opportunity to convert your vehicle or fleet of vehicles into an efficient work tool
Products:
Utility Racks
Ladder Racks
Truck and Van Racks
Vehicle Utility Racks
Vehicle Ladder Racks
Truck & Bed Liners
Hitches
Scaffolding
Truck & Van Shelving
Call Northeast Ohio's trusted rack and ladder dealer for your conversion needs today. Ladders Unlimited would be delighted to serve you as a new or return customer. Call (216) 539-5646 today.